 
Faction Agent 3 2023
Product customization
Don't forget to save your customization to be able to add to cart
Safe payments
Pay with Klarna, Paypal, Payson and Swish
Split your payment with Klarna
14 days for return
Safe shipping
*Free shipping in Sweden over 500 kr
International shipping with
DHL, UPS, FEDEX & POSTNORD
Whether you're zooming through a remote, powder-laden forest or snaking down a steep couloir somewhere Off The Beaten Track, every hard-earned turn will feel that much better with the Agent 2 under your feet. A lightweight Karuba woodcore backed by a carbon weave, an all-mountain waist width and tip/tail rocker make this ski easy on the up and absolutely thrilling going down.
The Agent Series is our solution for the modern, lightweight touring ski that's highly efficient on the way up and absolutely epic going down. Using a Karuba wood core for responsive, rebounding flex and a carbon weave to boost rigidity and stability, the Agent models are your best friend whether you're searching for early season backcountry treasures or have your eyes set on that springtime couloir mission. So, go ahead: escape the crowds and earn yourself the untouched goods.
Tip and tail rocker, traditional camber
Tip and tail rocker + traditional camber, for the perfect blend of high performance edge hold, easy turn initiation, and float in soft snow.
The sustainably-harvested Karuba Wood Core is light for the up and full of power for the down.
Karuba is an extremely lightweight wood core with excellent strength properties. Karuba provides beautiful flex and vibration absorption without adding bulk, making it an ideal wood core for a touring ski that performs just as well on the uphill as on the downhill.
Full-length Carbon Weave, for torsional strength without weighing you down.
| | | | | |
| --- | --- | --- | --- | --- |
| SKI SIZE | 172 | 178 | 183 | 188 |
| Tip Width (mm) | 134 | 134 | 134 | 134 |
| Waist Width (mm) | 106 | 106 | 106 | 106 |
| Tail Width (mm) | 124 | 124 | 124 | 124 |
| Radius (m) | 18 | 19 | 21 | 23 |
| Weight Per Ski (g) | 1680 | 1730 | 1750 | 1810 |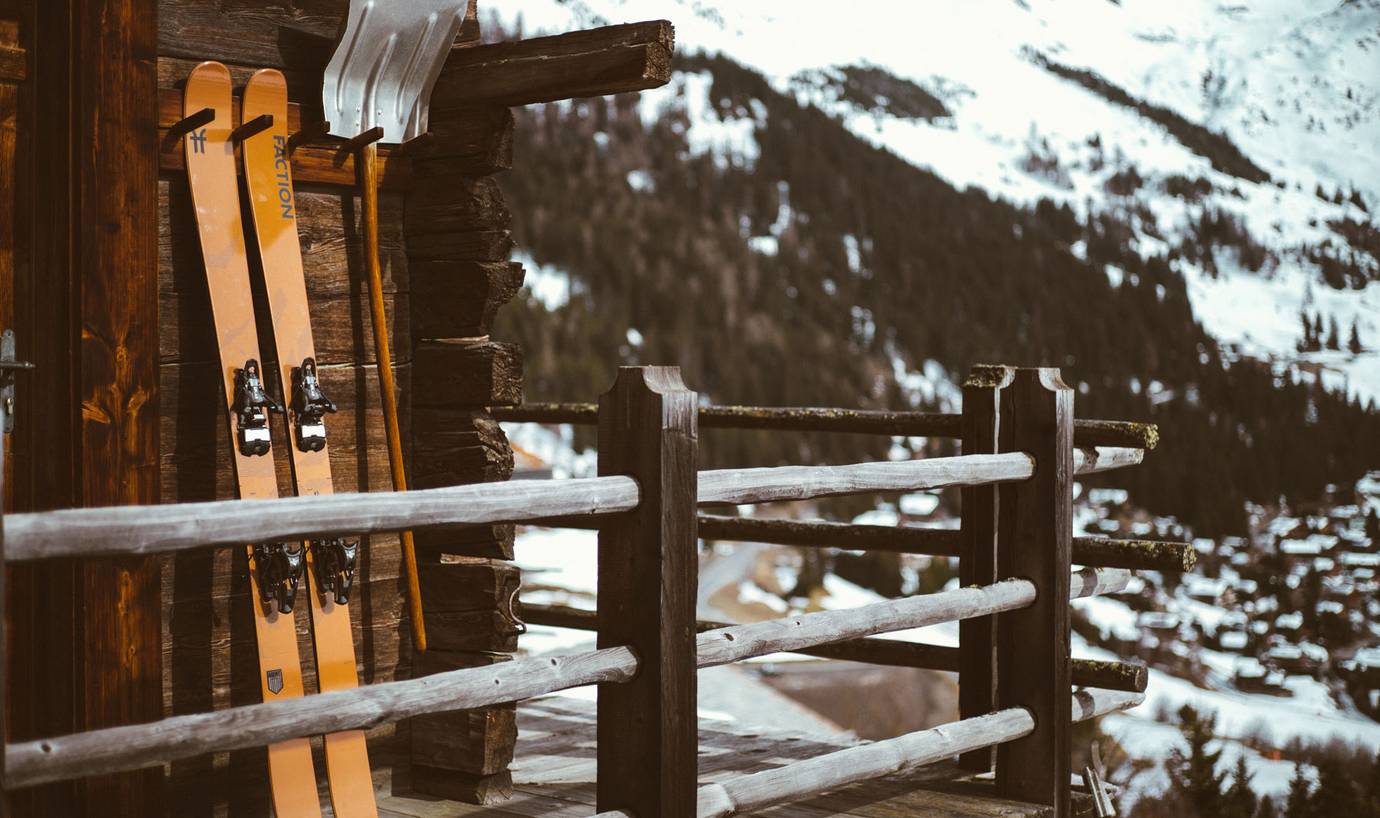 Between 8 and 12 strips of carbon, sandwiching either side of the ski's woodcore, are laid unidirectionally, providing extra stability to the ski, without adding bulk to the build. Each carbon strip is woven into the fiberglass to provide strength and stiffness in the full length of the ski. AH205 Recycled Materials Built with recycled materials, never sacrificing durability. We are working with our production partners to eliminate material waste. We now mix base, sidewall and topsheet material scraps back into the raw material used for production, reducing carbon emissions while ensuring the same level of quality & durability. As a fun fact, by integrating recycled materials into our ski bases, we reduce the ecological impact of our bases by 75%. Locally Sourced Materials In an effort to reduce the impact of our supply chain, we strive to source materials from European companies that are based near our factories. 1% for the Planet As a proud partner of 1% for the Planet, we donate 1% of all sales of our Agent, La Machine and Dancer Series skis to approved environmental non-profits. 1% for the Planet's mission is to build, support and activate an alliance of businesses that are financially committed to mitigating human-driven climate change. Sustainably-Harvested Wood Core Our wood core suppliers are FSC accredited. This means that the forests from which our wood is sourced are managed to support environmental and societal sustainability. 100% Renewable Energy Factory This ski is produced in a cutting-edge facility that runs on electrical power that is 100% renewable. Additionally, its heating energy comes solely from biomass. The factory no longer uses oil, resulting in annual CO2 emissions reductions of a whopping 10 million kilograms. — — XL 2.5mm Edges XL 2.5 mm edges, compared to 2 mm industry average, built to last Full Strength Sidewall Full Strength Sidewall, for the best-possible edge hold and protection of the wood core A construction that places strips of protective material along the sides of each core, between the edge and the topsheet. Sidewalls provide the best possible edge hold and stability when the ski is engaged in a turn as well as protecting the woodcore, edges and topsheet from impact and outside damage. Elliptical Sidecut Elliptical Sidecut, longer radius underfoot for long, stable arcs and shorter radius in the tip and tail for awesome versatility, effortless turn initiation Elliptical Sidecut is made up of a longer radius underfoot and shorter radii in the tip and tail of the ski. The long radius underfoot means you can pivot faster and easier, while a shorter radius in the tip and tail result in easier turn initiation. This sidecut allows for a wide variety of turn lengths, angles and mounting positions Anti-Chip Micro Cap Anti-Chip Micro Cap protects the tips and tails from wear and tear Micro-cap construction is a hybrid of a premium, sandwich sidewall construction fused with a lightweight, durable cap construction. With micro-cap, the sandwich construction provides awesome edge hold and torsional stability while the ski's topsheet wraps around and meets the sidewall, protecting the fragile joint that can be prone to chipping. Mustache Flex The "Mustache Flex" offers stability underfoot for solid edge hold, with a smooth, progressive flex in the tips and tails to easily absorb all the different bumps and snow debris the mountain throws at you This flex works best for most skiers. Enjoy stability in front of, and behind the binding area to provide solid edge hold. Then, we transition to smooth, progressive flex in the tips and tails to easily absorb all the different bumps and snow debris the mountain throws at you. This flex allows for progression and for an easier turn initiation and finish 7 Quality is sustainability. We craft durable skis for our fans to enjoy year after year. Using the most sophisticated machinery on the market, we rigorously test our materials & construction to ensure our skis stand up to the toughest abuse. Freeride flat tail with skin notch Scratch resistant topsheet - gloss Two-year warranty, backed by Faction's global, around-the-clock customer care team 4.1x9mm Progressive Titanal mount plate for excellent binding screw retention You want a modern tip that will help you rise above the snow and easily initiate the turn You think light weight is important, but downhill performance and durability are better You prefer a modern shape with a stiffer tail that supports a strong finish to the turn You need a free-touring ski to reliably handleD variable snow and variable te